Services
aquenos GmbH has experience in the fields of software engineering, system and network administration, and IT consulting. In all these fields we offer both complete solutions as well as individual services. The individual needs of each client are our foremost concern.
IT Consulting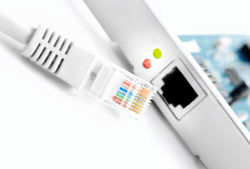 Our team has comprehensive experience in maintaining Linux and Windows based system, in particular in heterogeneous environments. We can manage only some of your systems or your complete IT infrastructure, whichever fits you needs. On the other hand, we can also offer you support for individual tasks without any long-term commitment. Regardless of the kinde of service you choose, we always adapt our services to your exact needs and thus ensure a high degree of transparency and cost stability.
Are you interested? In this case, please contact us, so that we can make you an individual offer.
Software Engineering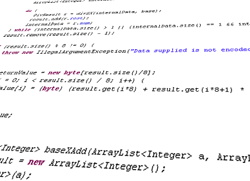 Standard software is not adapted to your individual processes and need in your organization and hence can cause additional expenditures in operation. Therefore, we offer to develop individual software which is tailored to the needs of your organization. This way, you do no longer have to adapt your processes to the software. Instead of that, we adapt the software to your processes.
In order to offer you a maximum degree of sustainability and cost efficiency, we use open source software as a basis for our developments whenever possible. This way, you profit from the free work of a large community and only pay for the individual adaptions that you need. Simultaneously, the open source concept ensures your independence so that you do not depend on a single software vendor.
We have vast experience in the development of software with Java, script languages, and C/C++ on the Linux platform. This includes solutions for web application, system services, and measurement, control, and automation systems.
Are you interested in the development of a new software or want us to make changes to an existing one? Please contact us so that we can find an individual solution for you.
Other Services
Our division aquenos civil engineering offers consulting and planning services in the field of civil engineering. You can find more information about these services on the pages of aquenos civil engineering.